THE DOOLITTLE RAIDERS – New Giclée Proof by Robert Taylor
The latest Studio Proof commemorates the 75th Anniversary of the Doolitle Raid on Tokyo!
5 August 2017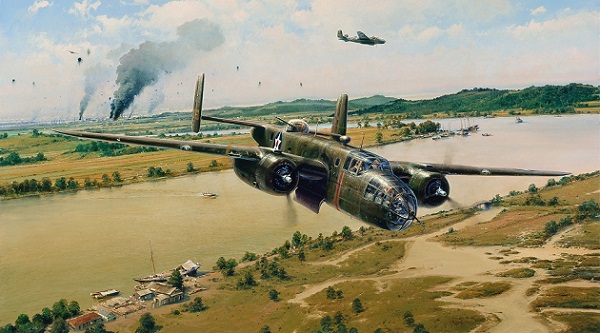 Robert's celebrated painting captures the scene as the pilots leave their target area, dropping low to hug the landscape and open throttle as they head west for China.
To commemorate the 75th Anniversary of the Doolittle Raid, this great Masterwork painting is the latest addition to Robert's popular series of Giclée Proofs on canvas.
CLICK HERE FOR MORE INFORMATION OR TO ORDER YOURS FROM OUR ONLINE STORE!