PACIFIC GLORY - New Release by Anthony Saunders
Commemorating the War in the Pacific during WWII!
2 November 2018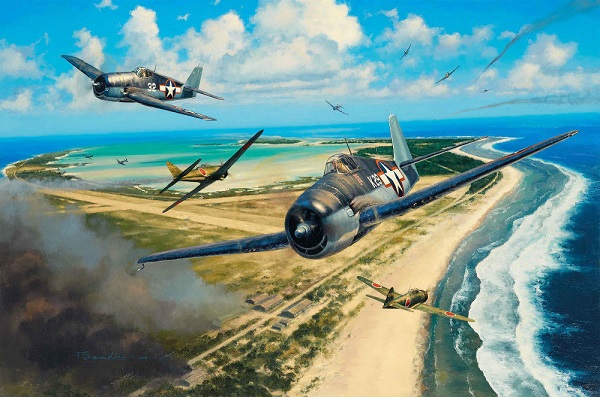 Lt. Cmdr. Edward 'Butch' O'Hare the US Navy's first Ace and first Naval recipient of the Medal of Honor, engages Japanese Zeros over Wake Island on 10 October 1943, adding two more victories to his tally. Under O'Hare's experienced guidance his young wingman, Lt. Alex Vraciu, claimed his first kill and would become one of the foremost Aces in the US Navy with 19 victories.
Adding great authenticity to this superb release, the prints are personally autographed by a highly-distinguished US Navy veteran who flew over 100 combat missions on Wildcats and Hellcats in the Pacific Theater!
CLICK HERE FOR MORE DETAILS OR TO ORDER YOUR COPY TODAY!