LONG HAUL TO BERLIN - New Release by Anthony Saunders
Commemorating the American Air Forces in Europe during WWII.
17 December 2017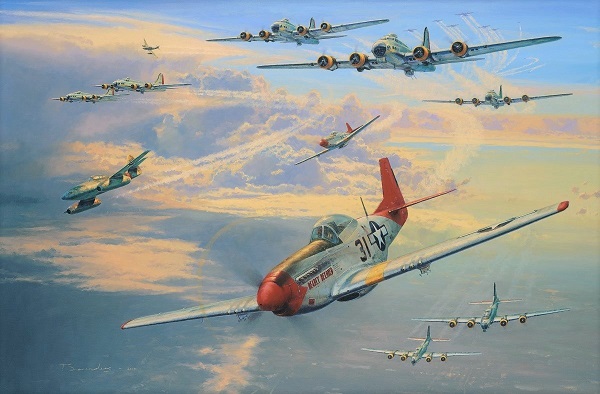 P-51 Mustangs of the 332nd Fighter Group – the Tuskegee Airmen – engage Luftwaffe Me262s that are seeking to disrupt B-17s from the 483rd Bomb Group during a raid on the Daimler-Benz tank factory in Berlin.
It is of great historical importance that both B-17 aircrew and P-51 Tuskegee Pilots have endorsed this edition, allowing enthusiasts the opportunity to acquire a significant collector's piece.
CLICK HERE for more details or to order from our online store.