CRACK ACE - New Release by Robert Taylor
A new book and print portfolio paying tribute to one of the Luftwaffe's great Aces - Helmut Wick.
12 May 2018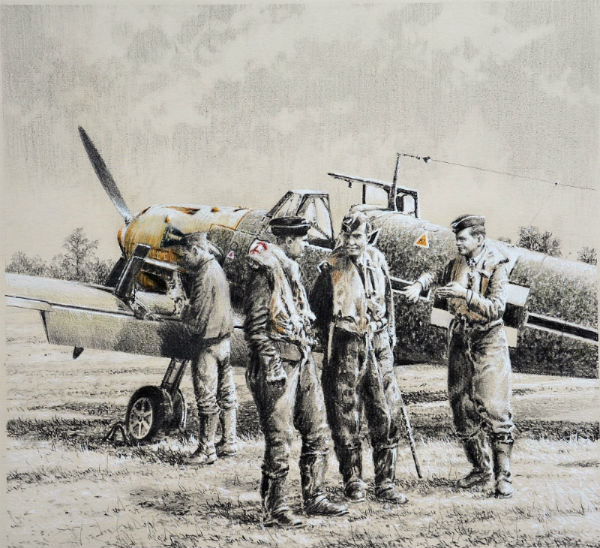 Shortly after his appointment as Geschwaderkommodore of JG2 'Richthofen', Major Helmut Wick describes the outcome of a recent duel to his fellow officers.

Crack Ace is the latest release in Robert Taylor's increasingly collectible series of Masterwork drawings, created with unrivalled skill using his striking graphite and paint combination.

Every print is signed by a prominent Luftwaffe Fighter Pilot and issued with a matching-numbered copy of the book ARRIVAL OF EAGLES.

MATTED COLLECTOR'S EDITION AND SPECIAL HELMUT WICK TRIBUTES AVAILABLE WHILST STOCKS ALLOW - CLICK ON AN IMAGE FOR DETAILS